FREQUENTLY ASKED QUESTIONS
FREQUENTLY ASKED QUESTIONS
ARE THERE ANY CUSTOMERS' REVIEWS BASED ON THEIR EXPERIENCE? HOW ACCURATE ARE THE EFFECTS?
For reasons of European food law (Health Claims Ordinance) under Directive 2002/46/EC, we can only report on the properties of our products and their active ingredients, which are allowed by law, to a very limited extent. Most of the relevant information is already provided on the respective product pages of our website. We regularly receive emails with satisfied customer reports almost every day and have a history of excellent reviews as can be viewed through the third party excellent review.org. From here, you can also read many testimonials about our products and our service logistics. Further information on the use of aminoexpert products, diseases or medicines cannot be provided over the phone and the information is all available on both the website and packaging of each respective product. These are all regulated under the EU Directive 2002/46/EC. With regards to diseases or medicine, we always suggest you seek advice from a medical doctor or pharmacist..
DO YOU SELL AMINOEXPERT PRODUCTS IN PHARMACIES?
We try to offer the best possible products at an affordable price. Selling through pharmacies would entail high additional costs, especially for the profit margins of wholesale and pharmacy mark-ups. We have therefore decided to invest this money in a free shipping delivery directly to our customers, and the results are encouraging.
WHY DON'T YOU HAVE A BANK ACCOUNT IN AUSTRIA / SWITZERLAND / ITALY / GREAT BRITAIN, FRANCE ...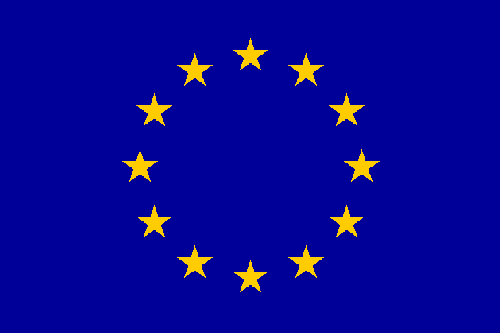 Innovamed Ltd, which develops and sells aminoexpert products, has its administrative headquarters in Malta. The products are manufactured in Germany and our warehouse and logistics are also located in Germany.
We sell across Europe. That is why we do not have a separate bank account in every European country as otherwise, it would become more difficult and laborious to monitor and process all the accounts that we would have established in the various European jurisdictions at the same time.
In Europe, bank procedures are all aligned and work according to the so-called SEPA guidelines. SEPA stands for Single European Payment Area. In principle, this means that a payment across borders by law must not be more complicated, or longer or more expensive than a domestic transaction. Therefore, it makes no sense to keep separate bank accounts in every European country.
I DON'T WANT TO TAKE THE RISK THAT MY ORDER WILL NOT BE DELIVERED. WHAT CAN I DO?
You do not take any risks, because you do not have to specify 'advance payment' as the payment method. If you have an open invoice, you will first receive the products and then pay upon receipt.
If you pay by direct debit or credit card, you also take no risk, since you will still be able to withdraw your payment up to several months later. Please do not make use of this in the case of a return, because the revocation of the payment of a direct debit or credit card is associated with high costs (at least €15). If you ever have a reason for a complaint or want to cancel your purchase, you will get your money back within 7 days of receipt of the return in the same way as you paid. From analytics that we hold, less than 0.16% of products supplied are returned and these, eventually, are fully refunded without any deduction of costs.
We suggest you view our customers' reviews that show excellent satisfaction and these are received regularly.
WHEN WILL I RECEIVE THE ORDERED PRODUCTS IF I ORDER ON OPEN INVOICE?
The ordered products are packed immediately on the same or the next working day of receiving the order and handed over to DPD or the relevant courier service provider for delivery to the address you pre-noted on the order.
DO YOU DELIVER TO DHL PACK-STATIONS?
We deliver to DPD parcel shops, but NOT to DHL Pack-stations or Hermes parcel shops. The various logisticians unfortunately do not allow the other network at the acceptance points to be used. Therefore, please indicate one of the more than 5,000 parcel shops if you would like a delivery to another address than your home address. Please note that in this case the order must be paid for by credit card, direct debit or in advance. You can find the nearest DPD parcel shop near you here: http://www.dpd.com/de/home/versand/versandmoeglichkeit2/dpd_paketshop
INNOVAMED LTD., MALTA. BUT YOU MANUFACTURE IN GERMANY?
Yes, we only manufacture in Germany; also operate a warehousing logistics base in Germany. The company's head office, with all decision making and activity, is in Malta, so this location must also appear on the packaging since it is officially registered with the Malta Business Registry regulated under the Malta Financial Services Authority. The production itself takes place in Germany in an ISO 9001: 2008 manufacturing plant and GMP certified production, with strict supervision under all German hygiene guidelines and under constant control of German authorities.